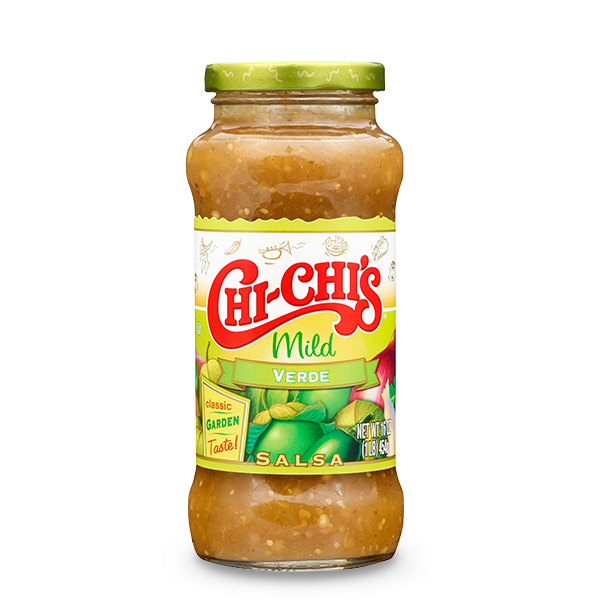 CHI-CHI'S® Salsa Verde Mild
CHI-CHI'S® Salsa Verde Mild combines the classic ingredients of your favorite restaurant in a bold new way. Get the fiesta started with the tangy taste of fresh tomatillos and mild kick of heat that your guests are sure to love. Whether you're using it as topping for Beefy Burritos with Salsa or just as a quick and easy dip for chips, CHI-CHI'S® family of salsas are música for your mouth!
Ingredients
Tomatillos (Contains Citric Acid), Jalapeno Peppers, Water, Onions, Salt, Granulated Garlic, Garlic (Contains High Fructose Corn Syrup), Sodium Benzoate (Preservative), Spice, Xantham Gum, Natural Flavoring, Citric Acid.