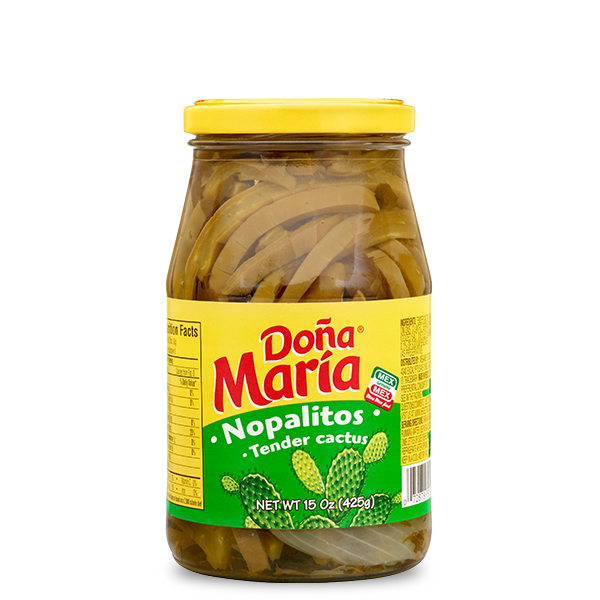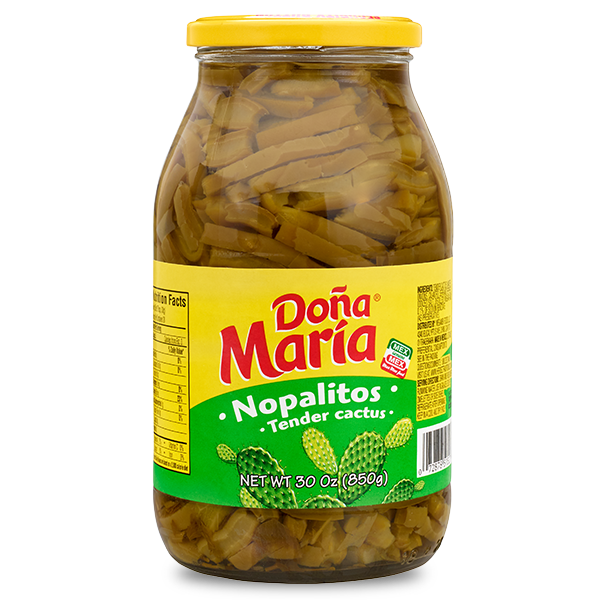 DONA MARIA® Nopalitos
A staple in any authentic Mexican kitchen, DOÑA MARÍA® Nopalitos are also used all around the world. The special blend of seasonings and high-quality cactus harvested from San Luis Potosí in Central Mexico give it it's signature, bold taste.
Ingredients
Tender Cactus, Water, Onions, Cilantro, Serrano Pepper, Iodized Salt, Distilled Vinegar And 0.1% Of Sodium Benzoate (As Preservative).