La Victoria Creamy Roasted Garlic Enchilada Saucemild
Add variety and excitement to your enchilada sauces with this Creamy Roasted Garlic Enchilada Sauce. This rich and decadent sauce features roasted garlic, poblano peppers and caramelized onions. Use this flavorful sauce in your next enchilada recipe with ground steak, LA VICTORIA® diced green chiles, flour tortillas, and shredded cheddar cheese. Then top with crema, crumbled cotija cheese and chopped cilantro.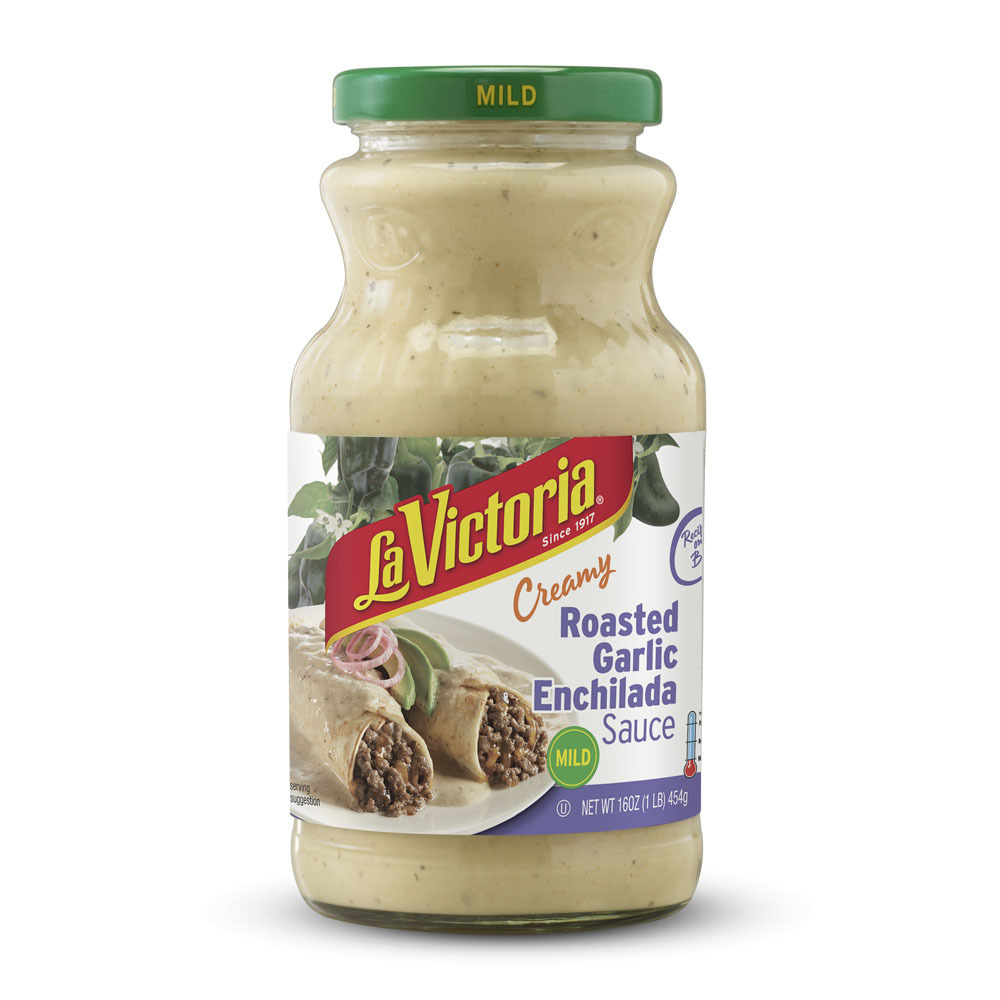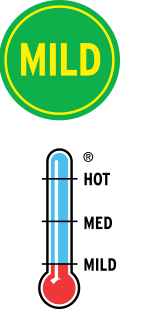 Ingredients
WATER, TOMATILLO, ROASTED GARLIC, CANOLA OIL, CORN STARCH, CONTAINS 2% OR LESS OF ROASTED POBLANO GREEN CHILI PEPPERS, ONION PUREE (YELLOW ONION, CANOLA OIL, CITRIC ACID (TO ACIDIFY)), SALT, EMULSIFIER (EGG YOLKS, SALT), DEHYDRATED ONION, NATURAL FLAVORS (CONTAINS BAKER'S YEAST EXTRACT, SALT, CANOLA OIL (ANTI-DUSTING), TAPIOCA MALTODEXTRIN, SILICON DIOXIDE (ANTI-CAKING AGENT), SUNFLOWER OIL), CITRIC ACID (TO ACIDIFY), TITANIUM DIOXIDE, SPICE, MALTODEXTRIN, VEGETABLE SHORTENING (SUNFLOWER OIL), DEXTROSE, ORGANIC SUNFLOWER OIL, ORGANIC RICE STARCH, XANTHAN GUM, DEHYDRATED CILANTRO.
Explore our other products